People with a Disability
Looking for a job or wanting to change jobs? There are a lot of resources and support available to help you find a job that suits you.
Introduction
Having a job has great benefits. Along with providing greater financial independence, work can also expand your social networks, increase community connections, improve health and well-being and provide you with a stronger sense of identity.
However, it can be daunting to enter the workforce when you are living with a neuromuscular condition. There are a number of programs and resources available to help you find a job, or change jobs, if you have a disability. Read on to find out about the range of support and assistance available to people with a disability.
Job Access is an information and advice hub funded by the Australian Government. The hub provides information and solutions for people with a disability and their employers. The Job Access hub has a range of programs and services you may be eligible for and is a good starting point for anyone looking for a job.

Financial support
There are a number of different financial programs available on Job Access that you may be eligible for, including:
Income support - there are a range of income support options that you may be eligible for while you look for work. This includes Jobseeker Payment, Youth Allowance or Disability Support Pension. To check eligibility and to find out more information on income support go the Services Australia website.
Subsidised wages – to encourage employers to provide job opportunities to people with a disability, there are a number of wage subsidies available. Wage subsidies are usually available for the first few months of a person's employment and the employer must intend to offer the employee ongoing work.

Wages based on productivity – Most people with a disability are able to perform their job at the same capacity as any other employee. And for this they receive full pay. However, some people have a disability that significantly affects how much they are able to achieve at work each day. The Supported Wage System gives employers the opportunity to pay a person with a disability a fair wage for the work they are able to do.

Disability Employment Services (DES)

DES is the Australian Government's employment service that helps people with disability to prepare for, find and keep a job. Help can include career advice, employment preparation, resume development, and training. You can also get help with job searching and ongoing support at work (if you require it), including funding for necessary workplace modifications and wage subsidies to employers. The program is delivered through approved DES providers. To find out more about DES services and providers see
There are 2 different DES programs that you may be eligible for:

Disability Management Service (DES-DMS) – this is a program for jobseekers with a disability who need help to find a job and require occasional support at work to keep that job.
Employment Support Service (DES- ESS) – this program is for jobseekers with a permanent disability who need help to find a job and who need regular, ongoing support to keep that job.
To find out if you are eligible for the DES program see here.
You can search for a provider here and find a full list of providers here.

DES providers star ratings measure how well DES providers are performing. It measures how successful providers are in achieving long-term employment outcomes for participants taking part in the DES program.

Sometimes changes need to be made to your workplace to help you do your job. If your employer agrees to make the changes, they may be eligible for funding under the Employment Assistance Fund (EAF). The EAF allows eligible workplaces to make changes to the environment to support people with a disability. This includes buying equipment, modifications and accessing services.
PaTH Internships are short term placements in a workplace that give young people aged 17 – 24 years an opportunity to demonstrate their skills to a potential employer, develop vocational skills and improve their employment prospects. While employers have the opportunity to trial, a young job seeker in a work place setting to see if they are a right fit for their organisation. PaTH Internships are voluntary.
You may be eligible for assistance with travel costs to and from work or while you are looking for work, if your disability makes it difficult to access public transport.
Note, if you have an NDIS Plan, you are not eligible for the mobility allowance and these costs need to be discussed in your NDIS Plan meeting.

Transition to Work is an employment service to support young people aged 15 – 21 on their journey to employment. The service will provide intensive, pre-employment support to improve the work-readiness of young people and help them into work, including apprenticeships and traineeships or education.
Recruitability applies to people with a disability interested in working in the Australian Public Service. People with a disability who opt into the scheme and meet the minimum requirements for the role they are applying for within the Public Service, are progressed to the next stage in the selection process.
Employment resources

There are a number of resources that may assist you while you are preparing for employment or looking to change jobs, including:
NDIS
The NDIS has a number of resources designed to help a person with a disability get a job, keep a job or to change jobs.
NDIS Participant Employment Strategy – this document provides information on the NDIA's vision, commitment and action plan for supporting people with a disability to find and keep a job.
There are a number of fact sheets that can be downloaded from the Australian Government's Job Access website, these include
Disability Employment Information sheets
Supported Wage System
Information sheets for People with a Disability
Information sheets for Employers
Employment Assistance fund
Community Resource Unit – Inclusive Employment Factsheets

These resources have been developed to help young people get their first job, including:
How to get your first job
Support for your first job
Information for employers
References

https://www.dss.gov.au/our-responsibilities/disability-and-carers/programmes-services/disability-employment-services
https://www.ndis.gov.au/participants/finding-keeping-and-changing-jobs
Have advice, 'how to' guides or a story you want to share? We want to hear from you!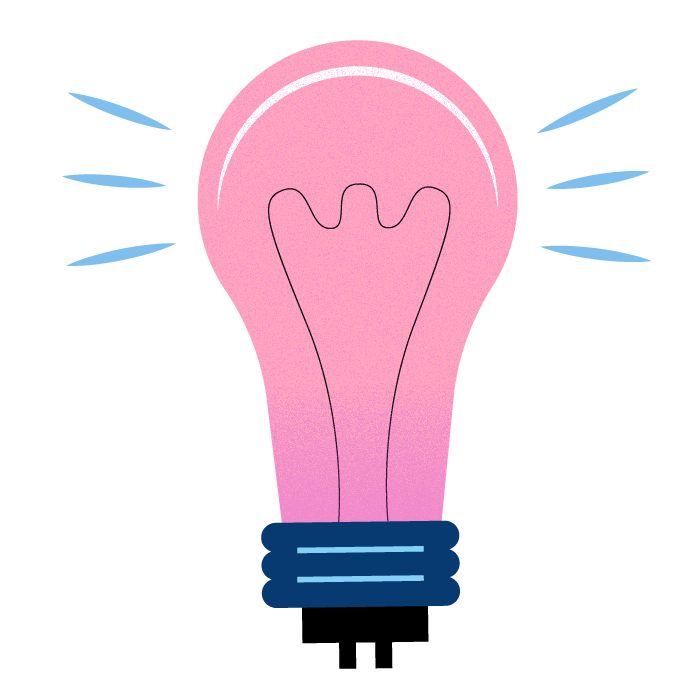 You can submit your story or guide via our form. Provided your content meets our content requirements, your post will be published by a Loop moderator to the Living Life section.
Share your story