Everything you need to know about travelling with a neuromuscular condition
It might take some extra planning but don't let a neuromuscular condition get in the way of your next adventure.
Introduction
Record numbers of people with neuromuscular conditions are travelling - locally, interstate and internationally. Travelling can be daunting, particularly if it's your first time, you're travelling alone, travelling to a new destination or are using a different travel operator than you have previously. Below are some general travel tips, specific information on particular aspects of travel and helpful resources that can make it easier when planning your next adventure.
General travel tips for all types of travel
Consider your destination carefully as some places are far more accessible and inclusive than others. There's a lot of advice available to help make your decision, including speaking to others who have travelled to the places you are considering and through the various resources below. Chat with other members of The Loop community or read online reviews to check that your holiday destination can meet your requirements.
Always check for accessibility information on the websites of the travel operators you are using. Knowing your options before booking can save you a lot of heartache and disappointment during your travels.
Speak directly with someone at the travel operators you are using to clarify their definition of "accessibility" and to explain your requirements as the term is used very broadly. Before talking to them be sure to have a list of questions ready so you get the right answers.
Check if the various travel services you are booking with accept Companion Cards as not everyone does.
Visit the Australian Government's Smart Traveller website – particularly, the section on Advice for Travellers with a Disability. It also provides important information about what assistance you can expect if something goes wrong.
Speak to the state or territory neuromuscular organisation in the area you are visiting, as they should have some handy information on accessible services, activities and accommodation.
Get travel insurance - not just for yourself, but any equipment you are taking on your travels. Insurance will help if you become unwell or if your accessibility equipment is lost or damaged.
When travelling overseas take extra equipment batteries and a compatible adaptor for electrical outlets so you can charge your equipment. Consider servicing your equipment before you go away as this may prevent any breakdowns occurring.
Considering hiring equipment at your destination rather than travelling with it. This will save on transport expenses and reduce the hassle of excess luggage and/or lost and damaged equipment.
Plan and book early so your accessibility needs can be met by the travel operators. Remember to be patient – problems and delays can still happen despite best-laid plans.
Mobility Maps
Mobility maps show accessible features within cities, shopping areas, tourist destinations and other precincts. They can help you plan how you will navigate your way around an area and can be invaluable when visiting a destination or planning a trip. To access a mobility map in the area you are visiting, visit the Mobility Maps website.
Air Travel
To ease some of your air travel worries, book and plan early and carefully. Keep reading for more information about planning and booking your air travel to help you enjoy your trip.
Disability Access Plan
Most airlines have a Disability Access Plan, which outlines how they can support a traveller with a disability. This information is usually available on the airline's website. It is important you review this information before booking your flight, as it will assist in preventing problems when you travel. Some carriers have restrictions/policies on:
Baggage height and weight – check the airline's restrictions on these, including accessibility equipment. If you are taking an electric chair or scooter they will be stowed in cargo. Manual wheelchairs may be stored in cargo depending on the plane type and airline policy and capacity. Some regional carriers may not be able to carry large mobility equipment due to their luggage size restrictions. Make sure you know the dimensions of your equipment so you can provide it when asked and take a photo of your stowed equipment before check-in as a record of the original condition of the item.
Battery types – many airlines ask you to fill out a form when travelling with certain types of batteries to determine whether the battery can go in hand luggage or needs to be stowed away. Review airline polices and speak with airline staff to ensure you know where your battery needs to be stored. For example, some airlines have rigid requirements about the combinations and number of batteries you can transport and how to pack them. Their dangerous goods department will issue you with separate approval numbers for equipment and any external battery.
Ventilators – notify airlines if you are flying with a ventilator so they can ask any details they require. You may need to have a doctor's letter describing the make/model and battery information.
Fitness to Travel – some airlines may require a Fitness to Travel document from a medical professional so it's best to check their website to see if you require this
Travelling with medications – you may have trouble taking certain medications on your flight and some may be illegal at your destination. Locally bought medications can also be of poor quality. To ensure your medication requirements can be met, review the airline's policies and seek information from your doctor or a travel clinic.
Assistance animals – not all airlines can accommodate assistance animals, so if you need to travel with one, check it's possible before booking. Also, be aware of the quarantine laws of your destination and whether they allow assistance animals into the country.
Companion Cards – not all airline policies are the same so check before booking.
Always try to book well in advance to ensure your needs can be met.
If your condition affects your breathing or lung function, talk to your respiratory specialist about the realities of flying in a pressurised cabin and what you need to do on the flight to manage your breathing.
When booking online make sure you provide sufficient information to ensure your needs can be met.
When booking through an agent, make sure they fully understand your needs before they start researching your options.
Consider your toileting requirements. This sounds simple but may not always be. Will you be able to access the toilet on the plane? If not, what options do you have for getting through the flight? If you are transferring on to another flight, are there toileting options at the transfer airport. It is important to develop a plan in consultation with your physio, OT or doctor.
Contact the airline prior to departure to ask:

What assistance are they able to provide at the airport to help you navigate the airport to reach your boarding gate?
Do you need to check your wheelchair or scooter in with your luggage or at the boarding gate?
How they will transfer you on and off the plane? Aerobridges are usually available for larger planes but sometimes you may need to use a specially designed lift to gain access. Knowing this will before departing can reduce anxiety.
What time do they want you to check-in? Airlines require you to check-in and board earlier than able-bodied passengers, and you will be last to disembark.
Will you need to be hoisted into your assigned seat? Does the airline provide a hoist, or a slide board if a hoist is unavailable?
Will you need an aisle chair to be able to reach your seat on the plane?
It is important you review this information on each of the airline websites as each has different rules.
Australian airlines
For Australian regional and international carriers please see their relevant website.
Booking your flight
There are a couple of things you will need to think about:
Remember – if you are connecting to a different flight, make sure you ask all airlines the questions above, including what support is available to assist you to transfer from one flight to the next.
Equipment can be broken or damaged during flights so come up with some ideas for how you would handle this before your trip. Research where to get equipment repaired at your destination before you leave or learn how to do small repairs on your equipment if possible.
Any equipment or devices with a battery will need to go through the Dangerous Goods Certification process and must be issued with a safety certificate as approved to fly before it can be carried by an airline. As part of this process, specific instructions will be provided by the airline stipulating how the batteries will be carried and where the batteries will be stored during travel. Contact the airline for detailed information and guidelines about travelling with battery-operated equipment or devices.
On the day of travel
On the day of the trip make sure you have copies of any declarations and permissions you need. Don't assume anyone from the airline has passed this information on to airport staff. Check-in earlier than the time you have been told to ensure any issues that do arise don't cause delays.
Remember that all people must go through security screening and security staff have the right to examine any assistive device you are carrying. If you cannot walk through the detector, you will be scanned by a handheld device or patted down, which you can request to occur in a private area.
Ventilators (including Bi-pap, MPV, secretion clearance devices) should be carried as carry-on luggage to reduce the risk of damage.
Be prepared for airport and onboard staff to question you repeatedly about your equipment and devices that you're bringing on board. The best way to handle this is to know your equipment and understand the dangerous goods guidelines. Be prepared to explain the instructions provided by the airline stipulating how the batteries will be carried and where the batteries will be stored during travel to every person who questions you if required. You will need to bring a healthy dose of patience each time you fly and allow extra time before and during boarding.
During the flight
Some planes carry a limited range of mobility equipment you can borrow, such as a small aisle wheelchair and harness style seat belts.
Wheelchair users, separated from their custom seat, may find that the aisle chair, airport chair and plane seat will be uncomfortable or unsafe for journeys of any length. Not all aisle chairs are complete, so pack extra straps to support your upper body and/or to allow splayed knees to be backed down the aisle to the plane seat. Bring bolsters, pillows, cushions, throw blanket and pressure-relieving overlays for stability and comfort which are sufficient for your needs. Remember, no aisle chair comes with a headrest.
It is important to note that airline staff can assist you with moving to and from your seat, opening food packets and drinks, helping to complete immigration forms, pushing the aisle wheelchair and retrieving carry-on items however they are not officially permitted to assist with personal care or lifting you.
Cruising
Cruising has many advantages for people living with a neuromuscular condition, such as affordable pricing and the ability to visit multiple destinations while only unpacking once.
Here are some cruising-specific tips:
Choose the right ship before booking. Ensure you check the cruise ship's website to understand its accessibility. Always speak directly to the cruise company or an independent cruise agent to ensure your needs will be met.
You can find information about specific ships and tips shared by travellers at Cruise Critic. AccessAbility Cruising and the Cruising with a Disability Facebook group regularly share photos, measurements of not only ships but accessible rooms and features.
Consider the destinations the ship will visit. This is particularly important if you are disembarking on your own, or attending an excursion. It's important to consider if the ship transfers people at the dock via a gangplank or if it stops at sea and transfers people via tenders (smaller boats). You can also see how accessible the shore excursions will be by using Google Earth on Street View to see the size of curbing, doorway openings and distances required to travel.
If bringing equipment, read the guidelines on acceptable weights and types of batteries on the cruise company's website and make sure you service your equipment before travelling as it can be particularly difficult to fix equipment out at sea. A ship can use foreign power outlets or voltages. You can rent a range of accessibility equipment for cruises through Special Needs at Sea. For health and safety reasons, your equipment will need to be stored in your cabin, not in hallways and public areas.
When you book you will be required to fill out a special needs assistance form that will go to the accessibility specialists in the cruise line. This is a good opportunity for you to have a specific conversation about whether the cruise and accommodations will meet your needs and identify any issues upfront.
If booking a room with a balcony not all accessible rooms have ramps on some ships. On some lines, these need to be booked upfront so check and book early.
Don't be afraid to ask stewards for help to solve emerging problems. For example, if the bed is too low, they may be able to supply an extra mattress to raise the height.
If you are travelling with an assistance animal, you need to check with the cruise ship operator that they are welcome on the ship. You will also be responsible for obtaining all required documents for the animal to board the ship, depart the ship in ports of call and disembark at the final destination. Be prepared with relevant documentation.
Accommodation
Levels of accessibility in accommodation vary widely and may not necessarily meet your specific needs. There are a number of resources that can help you find appropriate accessible accommodation including:
Accessible Accommodation – a website to assist in finding accessible accommodation in Australia, New Zealand and Bali
Can Go Everywhere – a website to assist in finding accessible accommodation in Australia
Most accommodation booking websites have filters for accessibility that you can use to narrow your search. Once you have identified a few options, contact the accommodation provider directly to ensure their interpretation of accessibility meets your needs. You can even ask them to take photos of specific areas so you can double-check. Areas you need to consider are;
Showers and bathrooms – is the shower ride in or does it contain a lip which you will need to get over? If required, can a hoist or shower chair fit in the bathroom/over the toilet?
Bedrooms – is there room for a hoist in the bedroom? Will the hoist fit under the bed?
Room size – if you are bringing or hiring equipment will it all fit in the room?
Room location – is the room located in an accessible area of the hotel?
Hotel grounds – are the grounds all accessible? Can you move around them easily?
Power outlets – number and location? To be on the safe side, pack a short extension cord and power board to ensure you can both run and charge all your devices overnight.
Buses, trains and public transport networks
There is a lot of variation in accessibility on buses and trains throughout Australia and internationally. It is important that you speak directly with the transport company to ensure they can meet all of your needs before booking.
Camper Vans
For people wanting to explore Australia by road, Wheelie Campers can assist you with an accessible vehicle. See their website for more information.
Helpful travel resources
General travel
Accessible accommodation
International travel resources
Have advice, 'how to' guides or a story you want to share? We want to hear from you!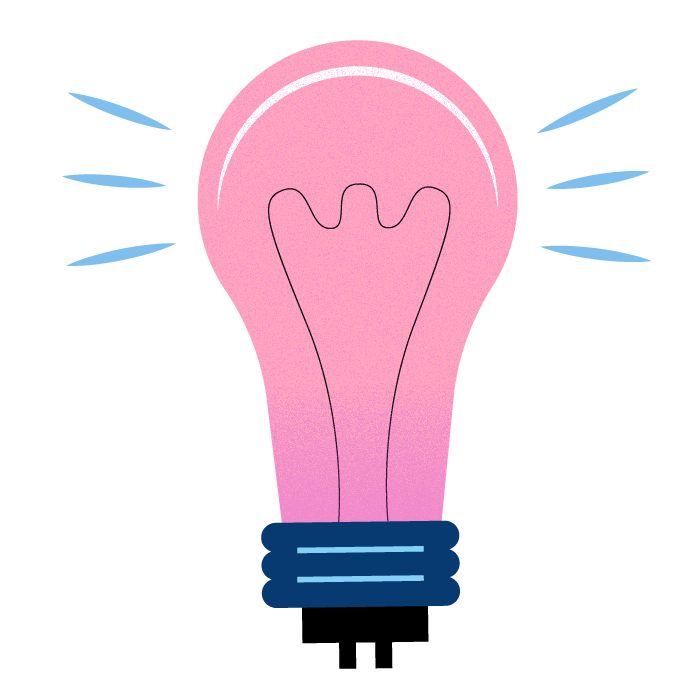 You can submit your story or guide via our form. Provided your content meets our content requirements, your post will be published by a Loop moderator to the Living Life section.
Share your story